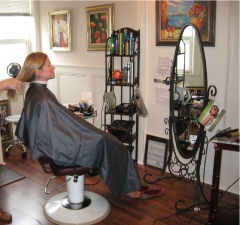 Located in Fairhaven at 1010 Harris Avenue next to Skylark's Restaurant on the second floor. Look for our sign along the cobblestone walkway.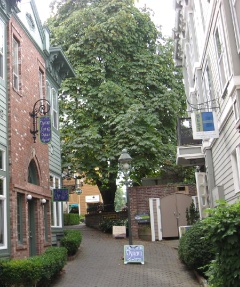 We're in historical Old Fairhaven and we keep that retro style inside the salon. Our salon has a great ambience and a comfortable and inviting atmosphere.
About
Fabulous Healthy Hair Salon ("FHH") is a full service hair business featuring organic based Pureology and Alterna hair products formulated with antioxidants and color with preserving protectorants. Non-ammonia color line gives incredible long lasting shine and will improve your look with every color service. It will give you care free manageble hair with many choises for style. Mila Faulkner, cosmetologist, educator, and international hair designer manages FHH. She is an experienced professional who attends beauty shows and employs the latest products and techniques to create a new style or just lightly change someone for a fresh look. Mila's favorite clients are people who have limitation with their hair /too thick or too fine, too curly or too straight /. She dedicates herself to serve beauty business and as an artist she knows that even fabulous color and hair cut need to be properly adjusted for each client.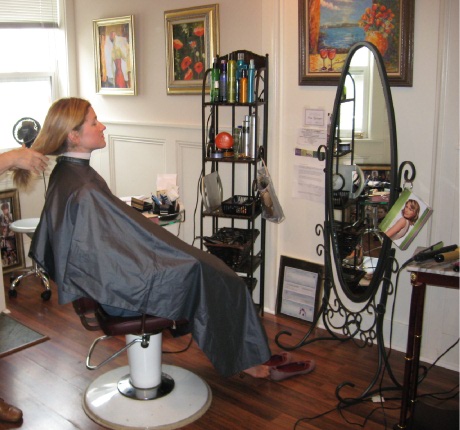 Customer Testimonials
"Hi Mila, I am the man with the beard whose hair you cut on Saturday. Thank you for the excellent job you did. This is a technique very few stylists ever master. My wife, Ms. Jane, says, "It's awesome!" I predict you will be in high demand in your field."
~Rod N.
"Thanks I love my hair; I am much better looking now."
~Claudine B.
"Mila, you changed my life, thank you! "
~Denise P.
FHH was established not that long ago, but has experienced well educated hair designers. It has a comfortable and inviting atmosphere with coffee next to the fireplace. The daylight creates a relaxing environment and gives truthful vision of hair color.
Call (360) 201-1824 for more information or an apointment. You will enjoy your time with us and your new refreshing look!